Bron is able to discern and uncover the blocks, fears, and limiting beliefs of his clients very quickly. He is then able to coach them on a path that helps them become a vibrational match for their desires, and to manifest their dreams. He has a deep understanding of human potential, and knows how to help his clients get great results. It's always a pleasure to work with him.
Erin Pavlina
Professional Intuitive Counselor
www.ErinPavlina.com
Bron Johnsons ability to intuitively connect and tap into the sacred presence that supports and surrounds each one of us is remarkable. If you are interested in clarifying and validating some of your own intuitive inclinations and bringing greater focus and direction into your life then Bron Johnson will assist you in looking deeply into not just the conditions of your life and the circumstances that surround you, but also delving deeply into your souls purpose, and your unique destiny. Bron's deep caring, insight and generosity of Spirit helps bring together the practical and the mystical.
Dr. Patrick Cameron
Spiritual Director

Bron has a burning passion and desire to help others and ultimately change the world, how we operate, how we feel about ourselves and one another collectively. No matter who you are Bron can help you. Why? Because he has an insanely large heart and his pure intention is to connect with your core being to help you connect with yourself, your purpose, and that which will make you happier than you can even comprehend. He is the happiest when helping others. I don't know how he does it but Bron has this rare ability to be able to tap into any other person and get such an accurate reading on where they are in life, whats holding them back and most importantly what information or guidance he can offer to help move them forward. All of which is done with love and compassion. Bron has and continues to help me profoundly! Upon each session I have massive shifts within myself. After talking to Bron I feel more connected to myself, my real purpose and the steps I need to take to bring about my utmost desires. I believe from the fibre of my being Bron can change the world. That change starts within each one of us.
Denai Johnson
Radio & TV Personality
Bell Media
Bron has outstanding energy and an absolutely amazing attitude towards life. After attending a couple of coaching sessions with Bon, I noticed I started to grow my business and be of more help to people and my team! He has an understanding and power that lifts and motivates you. When you feel empowered you can transfer that power into others. It truly becomes the snowball effect of people empowering one another to be their very best they can be! Bron can teach you how to keep your attitude in check while manifesting your vision. I have had great results after attending his sessions. I have acquired much more business, in a short period of time, been able to lead my team more successfully and to get the main thing -RESULTS! Anyone looking to become a healthier, more goal oriented, persistent human being can highly benefit from the energy and understanding Bron serves you on a gold platter!
Travis Proznik
Water Specialist
Enagic Canada
Bron Johnson's ability to focus and be present in the moment is highly tuned. His ability to listen is almost surreal. I am a lifestyle/health/business coach, and I have brought his great dynamic energy to assist with my group coaching sessions. The feedback from my team is that he has helped them sharpen their vision and deepen their desire for success. He is on point with what we do and how we operate. His flair and style are unique and moving... He is truly a coach in every sense of the word.
Shane Carling
Personal Trainer
Results Now Fitness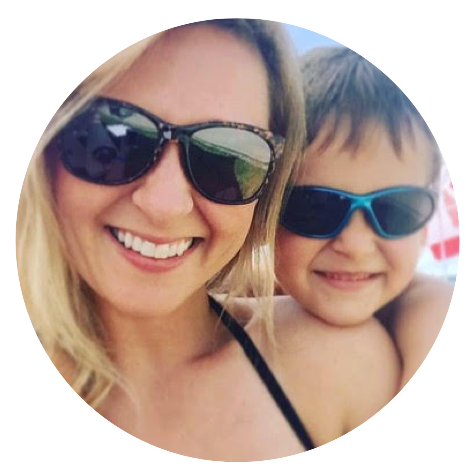 I approached Bron earlier this year when I found typical therapies were just not working for me. I felt I needed to step outside the box moving forward. Our sessions have given me the skills to balance life's daily pressures, business, and family life. It was a great choice for me and I have recommend Brons services to friends and family with confidence.
Fiona Hook
Photographer
www.imagestudios.ca
I highly recommend Bron's coaching services. Being an experienced professional coach myself, I've witnessed a lot of other people's coaching, and Bron is one of the strongest coaches with whom I've worked. He has an amazing ability to ask you the questions that get you to look at the heart of a matter… and then to create a truly neutral, non-judgemental space for you to discover your answer, whatever that may be. It was this high level of presence and awareness that had me originally ask him to be my coach. Every coaching conversation I had with him brought me new discoveries about myself and the situations I create for myself, giving me keys I needed to unlock the doors I'd been wanting to walk through in life.
Michelle Bradley
Retired Life Coach
Bron Johnson is inspiring, fun, and passionate about educating people how to get what they want in their lives. He practices what he teaches and enjoys helping others break away from negative self-talk. Bron has a way to help regain your belief in yourself and reclaim hope. He teaches you proven techniques that work to attract that which you truly want in your life. If you're ready to make positive change in your life, hook up with Bron!
Sherrie Erickson
Yoga Teacher

I have known Bron for many years and find him to be honest and trustworthy. He has studied the Law of Attraction and personal development from a very young age and continues to grow personally and professionally while helping others live into their potential as well. Bron can speak on many topics drawing from his wealth of knowledge gathered from a profusion of courses and programs over many years. I wouldn't hesitate to hear Bron speak and look forward to working with him in the future.
Troy Mitchell
Corporate Trainer
Kal Tire
Throughout the last year, the material that Bron Johnson has brought into our team has been life changing. Understanding the principles of success can be a tough thing. The program and the techniques he's taught are simple, effective, and easy to understand. My confidence and love for life has never been so strong and I thank Bron for his patience and true desire to help people.
Tom Smale
Independent Sales Associate
USANA Canada
Bron Johnson's presence is a true gift to anyone who comes into his forcefield. His joy of life is infectious and permeates everything he does and believes in. His coaching style is inspiring, playful, and full of curiosity. He's able to shed light in the deepest, darkest places of one's psyche and invite a warmth of possibility to emerge. His intuition guides me to insights that are hidden in my blind spot and it's done with such gentleness, compassion, laughter, and love.
Agnes Tong
Professional Actor

My session with Bron confirmed much of what I already knew. His information was in alignment with what was festering in my own mind and heart, and with great compassion and exceptional skill, he validated the truth for me. After speaking with him, I experienced tremendous relief because I know I am on the right path and in my right and perfect place, doing what I came here to do.
Rev. Dr. Maureen Hoyt
Minister of Religious Science
www.drmaureenhoyt.com
Follow Me on Social Media